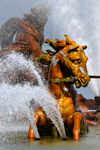 Morning Tour to Versailles
お値段 から 14245 ¥
Enjoy a fascinating guided tour of the historic Palace of Versailles and learn about the Sun King, Louis XIV. After your tour of the palace, you can enjoy some free time to explore the stunning French-style gardens at your own pace.

Highlights:
- Enjoy a guided visit of the Palace of Versailles
- Avoid the long lines with your guide
- Explore the gardens of Versailles on your own
- Transportation from Paris included

Discover the Palace of Versailles
Your tour starts in the morning in central Paris, where a luxury air-conditioned coach will take you to the Palace of Versailles. During the 45-minute drive, your guide will give you an introduction to the history of Versailles.
Your guide will take you straight to the front of the line to see the palace's most beautiful rooms: the King's Grand Apartments with seven rooms each dedicated to a different god (Apollo, Mars, Venus, etc.) and the Queen's Grand Apartments, mirroring those of the king, including the Coronation Room and the Queen's Bedroom, once occupied by Marie Antoinette.

You'll also get the chance to admire the spectacular Hall of Mirrors. Hall is almost 73 meters long and was created to dazzle Louis XIV's visitors. The hall contains about 350 mirrors and is lit by 17 windows overlooking the palace's breath-taking gardens.
After your tour, you can enjoy some free time strolling through the Gardens of Versailles and admire the 386 works of art (including more than 200 statues), fountains, ponds, flower beds, and trees.
We'll head back to Paris around 12:45 PM.
How do I get my tickets?
Shortly after your booking is complete your e-ticket will be sent directly to your email, just print it out and bring it on your tour.
Where does the tour begin?
The tour starts at the PARISCityVISION office. The address will be clearly stated on your e-ticket. Please be there 30 minutes before the tour starts.
Where does the tour end?
The tour ends back at the PARISCityVISION office in Paris.

How long does the tour last?
The tour lasts approx. 4 hours.
What languages is the tour available in?
The tour is available in English, Spanish, German, French, Italian, Japanese, Portuguese and Chinese.
Are there children's tickets?
Yes, children's tickets are available for children between age 3-17. Children between under 3 are free when accompanied by a paying adult.

Important information:
- We highly recommend comfortable walking shoes as the tour includes a great deal of walking.
- Pushchairs are forbidden inside the palace.
- Pictures without flash are permitted inside the palace.
- Tuesday mornings are the busiest time at the Palace of Versailles.
Morning Tour to Versailles 情報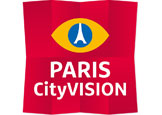 Morning Tour to Versailles
The tour departs from the PARISCityVISION office:
2 rue des Pyramides
75001 Paris
情報
Morning Tour to Versailles
The tour departs Tuesday to Sunday at 8:45 AM.
方向
方向
The closest metro stop is: Tuileries.



地図を見る